Halvfuktig tørrfôr, orientert etter dietten til ulver i naturen, med friskt lammekjøtt og med forfriskende søtpotet - for den sterke husulven. Soft & sterkt!
Wolf of Wilderness Adult "Soft & Strong - Green Fields" - Lam
Halvfuktig tørrfôr for utvokste hunder: mykere kroketter med 18 % fuktighetsinnhold
100 % kornfri oppskrift - med forfriskende søtpotet
med ferskt lammekjøtt - velsmakende og godt tolerert
WOLF OF WILDERNESS – vilt og uberørt!

Hundene våre er viktige familiemedlemmer som trofast er ved vår side. De fortjener artsiktig ernæring. Hunder stammer fra ulver og er derfor kjøttetere - de har ikke endret seg i løpet av evolusjonen.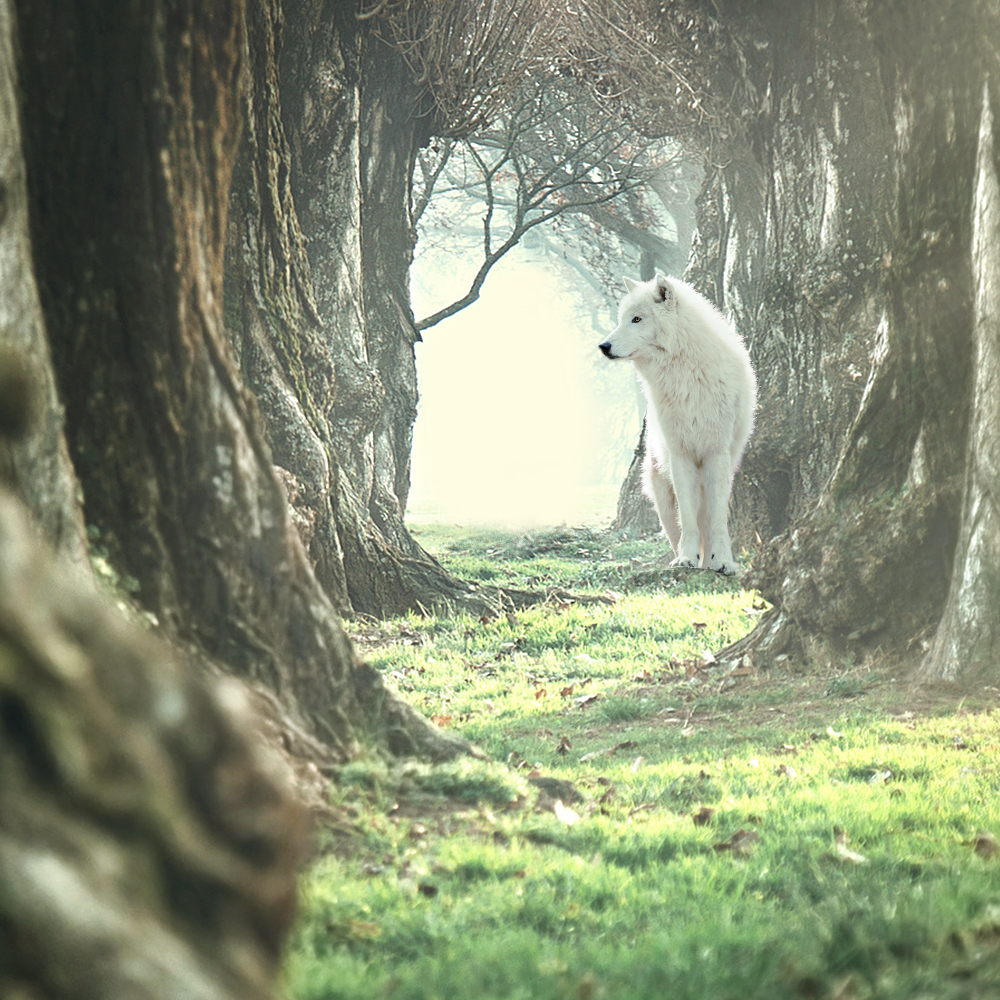 Wolf of Wilderness sitt mål er å følge ulvens instinkt og kun inneholde bestanddeler som finnes i ulvens ernærning.
Forskning på ulvens spisevaner har vist at de hovedsaklig spiser kjøttet på byttedyret, i kombinasjon med skogsbær, urter og ville urter, som f.eks. fins i magen til byttedyret.
Fordi ulver i det fri nærmest aldri får i seg karbohydrater er andelen også svært lav i Wolf of Wilderness og det inneholder ikke korn.

De myke krokettene fra WOLF OF WILDERNESS Soft har et høyere fuktighetsinnhold og opprettholder så mange av de høye kvalitetskomponentene i kjøttsaften, i tillegg til den originale smaken. Søtpotet gjør fôret ekstra forfriskende - det anses som en veldig sunn grønnsak med et høyt og naturlig innehold av vitaminer og sporstoffer.
Den originale smaken og vitale stoffene fra kjøttsaften, den verdifulle søtpoteten og den spesielle Wolf of Wilderness-oppskriften utgjør sammen en artsriktig mat for din sterke husulv.

Mer informasjon om merkets filosofi og det samlede utvalget av premiumfôret fra "Wolf of Wilderness" finner du HER.
Wolf of Wilderness – vilt og uberørt!

Produktene fra Wolf of Wilderness "Soft - Green Fields" utmerker seg ved:
Den totale andelen av magert kjøtt og andre animalske komponenter er min. 61%
Laget med rikelig med ferskt kjøtt (minst 41%) for utmerket aksept
Forfinet med skogsbær, røtter og ville urter
Også egnet for hunder som lider av kornintoleranse
Produsert i Tyskland
Dette sørger for balansert næringsstoffopptak og oppfyller kravene til naturlig ernæring.
Komplettfôr for voksne hunder av alle raser og størrelser. Tilgjengelig i størrelsene 1 kg, 5 kg ( 5 x 1 kg) og 12 kg.